Nancy is easy to work with and I greatly appreciated her knowledge and expertise. The entire process went smoothly, from the initial contact to the final contract. Nancy kept me informed every step along the way.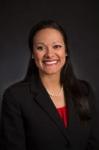 After moving to the New River Valley, we decided to call Blacksburg home. Realizing the market can be challenging in that area due to the housing demands of students, faculty, and families associated with Virginia Tech and Radford University, finding the right realtor would be key.
After our first meeting, Nancy fully understood the needs of our family and the amenities we hoped for in the place we would soon call home. Her work ethic is impeccable, and she has no issue with competitively representing the terms and interests of her client. After finding our dream home and celebrating at our closing, Nancy and I were emotional as we had developed a kinship that I truly valued. I strongly recommend Nancy, and hope you'll consider using her to help find your next home sweet home.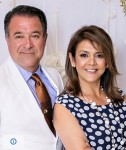 We have purchased and sold several properties and have dealt with many realtors, I have NEVER dealt with a realtor as nice, attentive as Nancy. she is truly great at what she does and I found new friend here in Blacksburg in her.